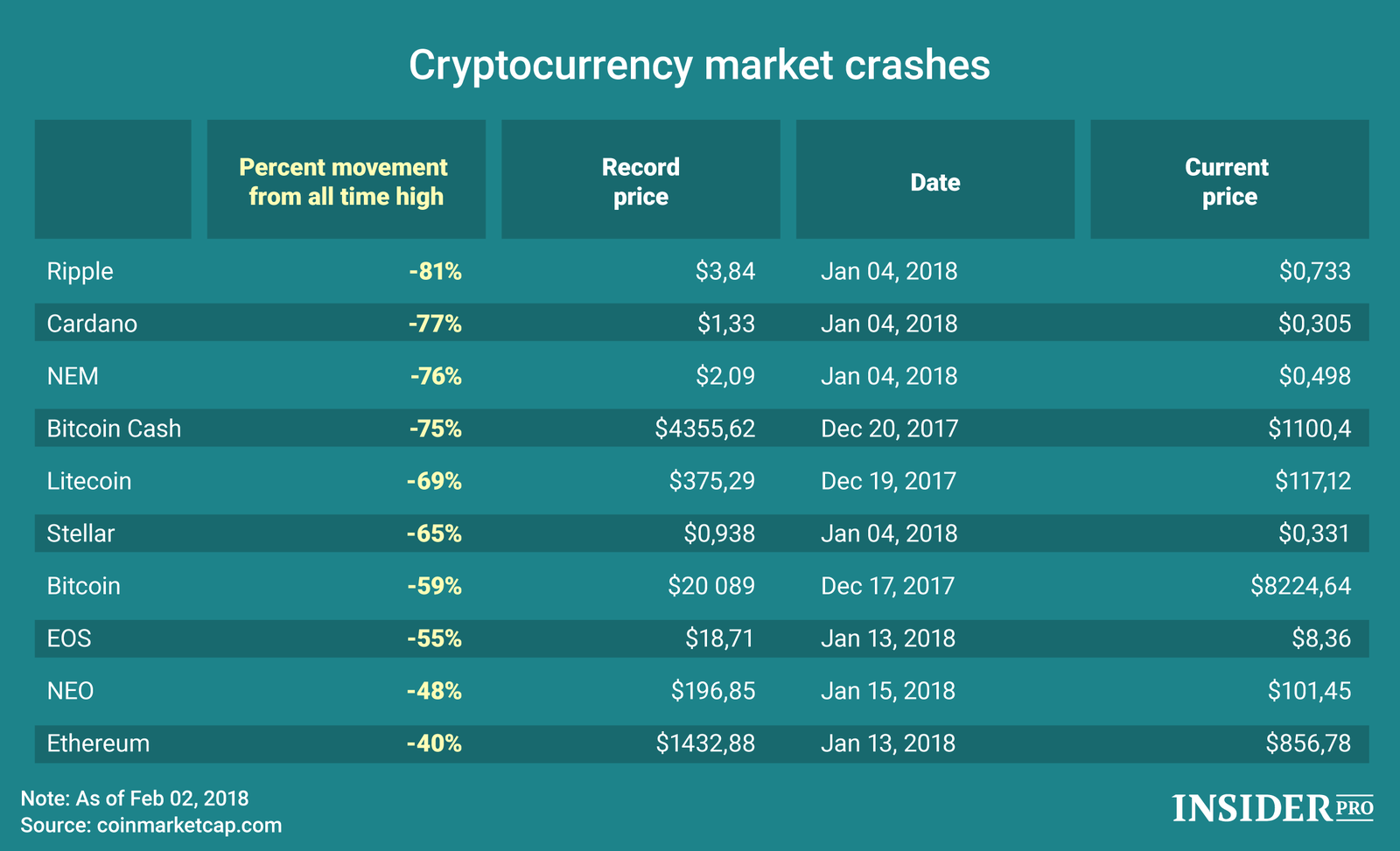 The cryptocurrency market continues to collapse amid news that India will tighten control over cryptocurrencies.

Ripple lost more than 80% of the record price it reached a month ago, Cardano, NEM and Bitcoin Cash (
Bitcoin.Cash
) have each lost more than 70%. Bitcoin (
Bitcoin
), fell by 59% from its December maximum. Ethereum (
ETH/USD
) has lost only 40%.