Moody's has downgraded China's sovereign credit rating, warning that the world's second largest economy will slow as debt soars.
The downgrade from to A1 from Aa3 is the first since 1989 and comes as comes Beijing tries to meet the challenges of rising financial risks sparked by years of credit-fueled growth.
"The downgrade reflects Moody's expectation that China's financial strength will erode somewhat over the coming years, with economy-wide debt continuing to rise as potential growth slows," Moody's said in a statement.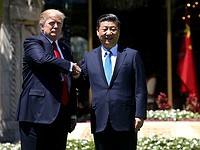 China's Finance Ministry has expressed its displeasure with the downgrade, arguing that it was based on "inappropriate methodology" and Moody's overestimated economic risks.
"Moody's views that China's non-financial debt will rise rapidly and the government would continue to maintain growth via stimulus measures are exaggerating difficulties facing the Chinese economy, and underestimating the Chinese government's ability to deepen supply-side structural reform and appropriately expand aggregate demand," the ministry said in a statement.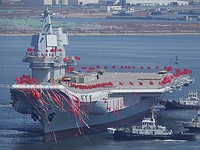 However, the ratings agency has also Improved its outlook for China, taking it from negative to stable.
The downgrade means that lending costs are likely to increase slightly for the Chinese government and its thousands of state-owned enterprises.
The news dragged down Asian stocks as well as the Australian dollar, due to that nation's close economic ties with China, particularly as a market for Australian resource exports.
Moody's said it expects China's economic growth to slow towards 5 percent in coming years but the slowdown will be gradual because of government stimulus measures.