The US economy will not achieve the three percent growth promised by President Donald Trump this year, according to Commerce Secretary Wilbur Ross.
Mr Ross suggested the goal will not be realised until the president's regulatory, tax, trade and energy policies are fully in place, which could be years from now or even never.
The GDP target "is certainly not achievable this year," Ross told Reuters.
"The Congress has been slow-walking everything. We don't even have half the people in place."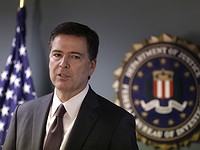 Mr Ross said that growth could hit the target one year after all of Mr Trump's proposed policies are implemented but at the same time warned that delays were possible.
He also said that the president would use existing tools to achieve fairer treatment for US goods rather than abandon trade agreements and organisations as he had suggested during the campaign.
Mr Ross said the White House was still divided on whether to split NAFTA into parallel bilateral deals with Canada and Mexico or stick with the current arrangement.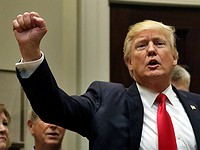 He also defended the administration against accusations of protectionism after Mr Trump threatened tariffs on imports.
"What we are restricting is trade that violates trade agreements or violates WTO rules. Not much point of having trade agreements if you are not going to enforce them," Mr Ross said.