India will overtake Germany as the world's fourth largest economy in 2022 and push the UK out of the top five, according to the IMF.
The fund predicts India will grow at an average of 9.9 percent a year over the next six years but surpassing Germany is no fait accompli.
India faces a number of serious challenges it will need to address to become one of the world's largest economies.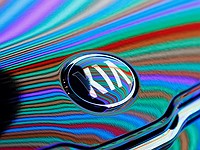 Just some of those challenges include, tax reform, lifting productivity, increasing employment opportunities, encouraging corporate investment and building and upgrading infrastructure.
Two more immediate problems are the cash shortage caused by the government's decision to remove the two largest banknotes from circulation and the already delayed introduction of a goods and sales tax.
India's banking system is another area of concern with bad loans, restructured debt and advances to companies that can't service their debt growing to about 16.6 percent of total loans, according to government data.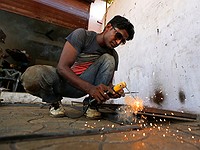 Loan growth has slowed to near record lows as banks become reluctant to lend and more focussed on recovering bad debts.
India's labour productivity also pales in comparison with that of Germany, where a worker's output is valued at $83,385. In India labour productivity per person employed has more than halved, falling from 10 percent in 2010 to just 4.8 percent last year, clocking in at just $3962.