China's economy expanded at the fastest pace since 2015, growing 6.9 percent year-on-year in the first quarter.
The last time the economy grew at such a pace was the third quarter of 2015.
This result was also ahead of last quarter's 6.8 percent growth and just a fraction above economists' forecasts.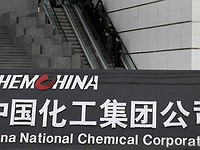 Julian Evans-Pritchard, an economist at Capital Economics, told CNN the result was a good one but the question marks still remain over how long China can keep it up.
"Things are pretty strong at the moment, but it's going to be difficult to sustain this level of growth given how reliant it is on the state, which will have to pull back at some point," he said.
Mr Evans-Pritchard put the growth number down to government investment in infrastructure and a bounce in exports.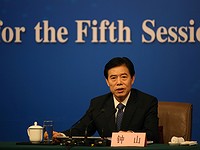 The real estate market also provided a boost but it may not be a long-term driver of growth, given that fears of a bubble that have already led the government to take measures to cool the market.
Soaring levels of debt could also be a ticking time bomb in the medium to long term with bank loans surging and debt now expanding at twice the rate of GDP.
China has been warned to crack down on the growth of debt but it may be incompatible with the nation's pursuit of economic expansion.
Last month the Chinese government said it was targeting growth of at least 6.5 percent this year, which would be a slight dip from last year's 6.7 percent.