With a US rate rise widely seen as inevitable, attention has turned to whether the Fed could use today's policy meeting to add to the three rate rises previously forecast for this year.
Analysts at Goldman Sachs said the prospect of a fourth rate hike was a "close call".
"Expectations have some catching up to do regarding the Fed's need to 'lean into the wind' of rising inflation, strong growth, robust sentiment, easy financial conditions, and the likelihood of fiscal stimulus in 2018," the analysts said.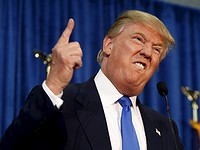 Economics Professor Tim Duy of the University of Oregon, was more confident in predicting the Fed will lift their rate forecasts.
"They do not have as much room to be patient as they did before," he said.
The professor said some of the economic goals the Fed forecast in December had already been met.
Unemployment is at 4.7 percent, which is below the Fed's forecast long-run norm and the inflation rate is at 1.7 percent, the closest it has been to the Fed's two percent target since 2012 and already in the range they had expected by the end of this year.
A rate increase would take the Fed's target overnight lending rate to a range of between 0.75 percent and 1.00 percent, still low but much closer to historic norms.