Datareum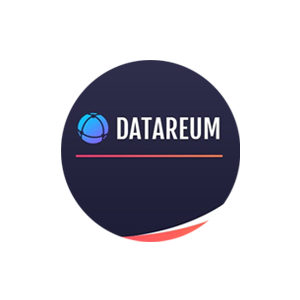 Datareum platform is going to protect all personal and confidential information provided from fraudulent activities. By using online surveys Datareum will use the stimulation mechanisms, that in the long-term prospective will ensure the accessibility only to qualified user data, providing a valuable database for market researchers. Each user will be able to monetize their data by selling it directly to market researchers and other interested persons.

Datareum platform provides the market with only a high-quality and verified user data. All users, who want to share their data, will be able to receive DTN tokens as a reward for their work.. Users, who request information (buyers), pay for personalized data in digital currencies, which can be resold later in order to make a profit.

Datareum platform creates a new data marketplace, which will operate on an equal, transparent and open basis, where data providers will have full control over their information, and buyers will be able to access reliable data at a moderate cost.

Crowdfunding
Start date

8:00 18 June 2018
End date

17:00 18 July 2018
Please describe the error